What you need to know about Holiday Season Shipping
November 18, 2020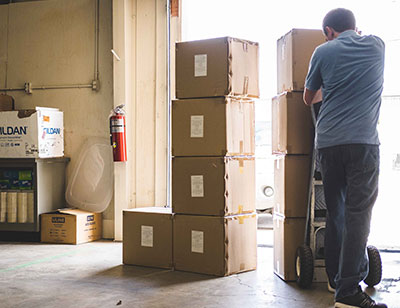 Experts are predicting record high holiday shipping volumes this November and December. Holiday shipping has been on the rise, and combined with the increase of e-commerce over the last year, it's looking like this year will break previous record volumes.
Here's some tips to help you thrive during this busy season.
Plan Ahead to Make the Most of Holiday Shoppers
Review your inventory and order data now, and use it to get prepared for an influx of orders between Thanksgiving and the end of the year. See what items are trending with your current customers, and predict what items will appeal to holiday shoppers. Then use this information to ensure your inventory levels are optimized.
Continually review how well your fulfillment processes are keeping up with demand. You'll want to stay on top of fulfillment, so you can make wise operational decisions about promotions, discounts, and item availability. There's nothing worse than heavily promoting a sale, and then being unable to fulfill orders in time fo the holidays!
Communicate Frequently with Customers
Use information from the major shipping companies and your own fulfillment timeline to set a holiday order deadline to ensure items are received before Christmas and other winter holidays. Here are holiday ship dates from UPS, for example. [link to: https://www.ups.com/assets/resources/media/en_US/US_Holiday_Operations_Schedule.pdf]
Communicate this order deadline with your customers on social media, emails, and your website. Once the deadline has passed, switch to promoting items that don't require shipping, like electronic gift cards or a subscription-based gift.
Similarly, once an order has been placed, communicate order status updates with customers. If shipping is delayed or taking longer than usual, let them know!
Have a Clearly Defined Return and Exchange Policy
It's inevitable. Some of those holiday sales will result in January returns and exchanges. Ensure your website and other communications clearly explain your company's return and exchange policy. If there are extended timelines for holiday season changes, make sure these dates are clearly posted on the website and in order confirmations.
Rely on a Partner for Distribution and Logistics Solutions
Our final tip is to ensure you're partnering with the right third-party logistics company during this peak season. Woodard Brothers Distributing works with our clients to strategize the best ways to optimize inventory, warehousing, kitting and assembly, shipping, and more. Plus our buying power enables us to source kitting and shipping supplies at the most competitive prices.
Call us today to get started on plans for this holiday season!